Costa Rica for Families!!!
Costa Rica: unmatched family destination
Forests, beaches, rivers, mountains, volcanoes and more...! Very few destinations offer thewide range of breathtaking landscapes that we have waiting for you and your family in Costa Rica.Everywhere you turn, you will findnational parks and other sites to amaze you. In recent years, Costa Rica — small in size, but enormous in its diversity of flora and fauna — has become one of the world's most popular destinations for family vacations.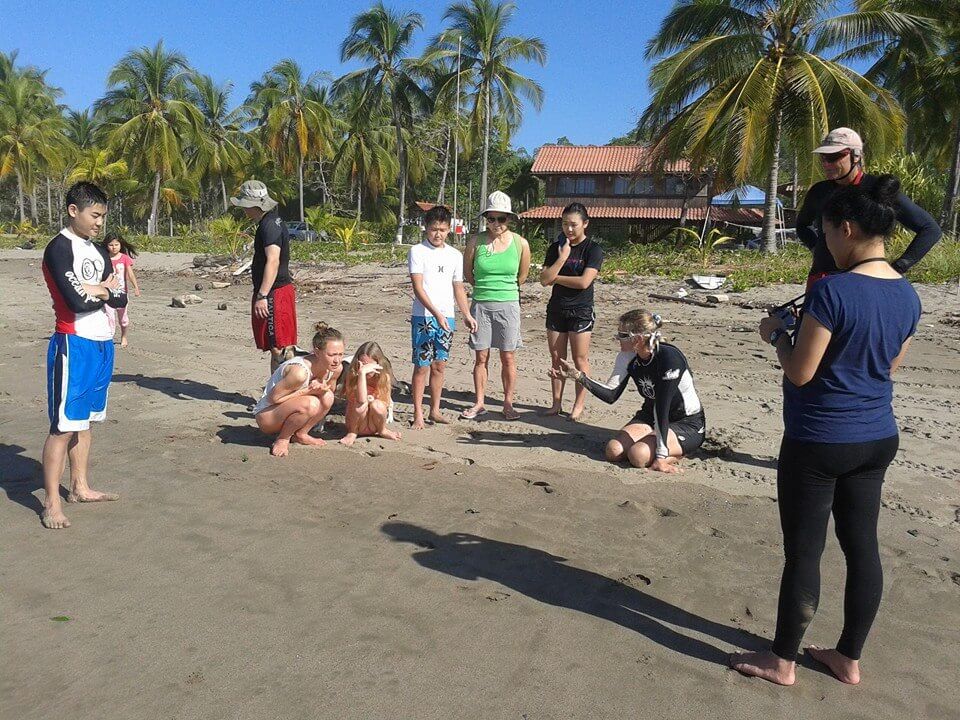 First of all, Costa Rica is the safest nation in the Central American region, so if you want to leave your worries behind, this is the perfect place for you. In Costa Rica, fun activities awaitadults and kids alike, activities that fit the needs and interests of everymember of the family — be it adventure, nature or just plain relaxation.
Traveling to Costa Rica with your family will be an unforgettable experience. Children, especially, will be thrilledby the large number of animals with which they will share a common natural habitat.Most of our tours are built around familyactivities. Both parents and children will experience the "Pure Life" and marvel at the richdiversity of Costa Rica — from cascading waterfalls and pristine rainforests to colorful tree frogs, brilliantly plumed birds, and other remarkable species. We aim to demonstrate, throughout our many tour options, how we all can better coexist with the natural environment around us. Families will have the opportunity to see all of what makes Costa Rica unique and rich.
For thosetraveling with children, these tips should prove useful:
Be sure to carry all necessary documentation(IDs, passportsand copies of each).
Before traveling, take time to learn about, and discuss, the unique customs and traditions of the region(s) you plan to visit.
Plan your trip with a Tour Company or Travel Agency that canoffer you flexible itineraries that are tailored to your specific needs and interests.
Enlist the services of tour guides — even better if they are certified by the Costa Rican Tourism Institute (ICT). Certified guides are exceptionally knowledgeable and well trained to help out in anyeventuality.
Find out in detail about the recreational, educational and adventure activities that will be available for children.Be sure to plan activities that are age-appropriate and are the best fit for your children.
Take advantage of yourchildren's sleep time to get around the country. If you plan to travel long distances, be sure to planfrequentstops to rest and recharge.
Pack a first aid kit with basic medicines and any special-need items.
Travel light, as your hands maybe quite busy with children.
Get travelers'insurance for yourself and for your children. Of course, no one ever expects surprises, but the added security is priceless.
Get travelers'insurance for yourself and for your children. Of course, no one ever expects surprises, but the added security is priceless.
Visit Costa Rica; we assure you that your family will be pleasantly surprised!
---