<
Costa Rica Family Itineraries
Alajuela / Arenal / Monteverde / Manuel Antonio / Tamarindo or Playa Coyote

Jungle (8 days, 7 nights)
Savegre Cloud Forest / Uvita Beach / Manuel Antonio National Park / Tarcoles

Cloud Forest (10days, 9 nights)

Costa Rica Vacations with Kids
Welcome to Costa Rica! A country with great culture, fascinating wildlife, and numerous forests. The best way to explore this biologically rich country is through our family tours! Our tours provide something for the whole family! From exploring the rainforests to relaxing on the beach, you get to experience everything! Your certified guide will make sure your family will see gorgeous wildlife and fantastic scenery! Keeping your children engaged is top priority! With fun activities, your children will receive long lasting memories and experience many great adventures! Come vacation with Costa Rica Family Adventures!! Learn more about Costa Rica Vacations with Kids
Experience a vacation to Costa Rica with your own tour guide and a choice of tours. A vacation all the family will love from the small children to the big kids!Traveling through the rainforests,touring the beaches,and viewing an array of wildlife,there is always something to see!
Safety
Why traveling with Costa Rica Family Adventures will be the best experience for your kids.
Costa Rica Adventures caters to families with children. Custom itineraries are designed to engage all members of the family, keeping safety as the highest priority.
Costa Rica with a Guide
Children and adults alike will enjoy the benefit of having a well connected guide that is also a biologist. Learning about the native plants and animals of this unique country makes for a one of a kind adventure. Costa Rica with a Guide
Comfortable Travel for Families
Travel arrangements by Costa Rica Family Adventures are always made with your kids in mind. Our experienced staff will ensure that every member of your family feels at home in Costa Rica.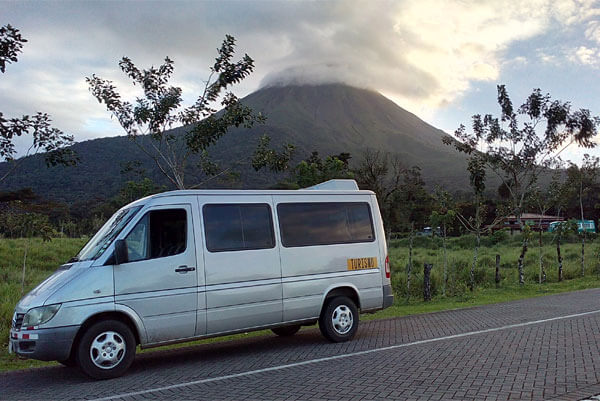 Costa Rica Family Adventures provides a complete set of travel services, in conjunction with our strategic partners -- from coordinating direct service accommodations to securing safe, comfortable transportation, comfortable and convenient lodging, and qualified personal guides. Learn more about Costa Rica for Families
Driver/Guide
When you travel with Costa Rica Family Adventures, you will be escorted by your own personal driver and guide. Your driver/guide will manage all aspects of your tour and will escort you on your daily family activities for the full period of your tour with Costa Rica Family Adventures. All our driver/guides are certified by the Costa Rica Tourism Board and have extensive knowledge regarding both the political history and the natural history of Costa Rica. Because we take the safety of our customers seriously, our driver/guides are reliable and experienced, and all are trained in first aid and CPR. In addition, the minivans used throughout our tours are always well serviced and fully insured. (For added security and safety, we recommend that our clients acquire separate travel insurance while traveling abroad.)