About Us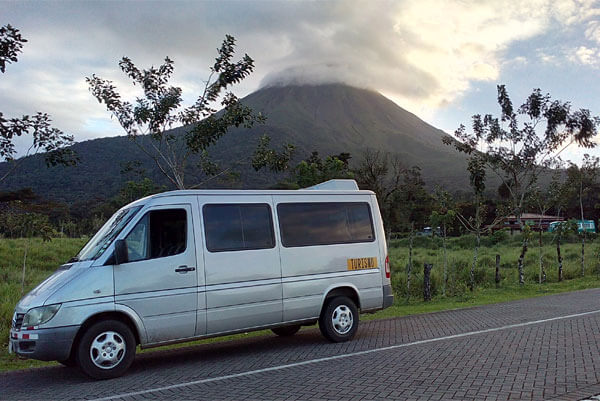 Costa Rica Family Adventures
Costa Rica Family Adventures is a family business with more than 20 years experience in the tourism industry. The dream that has led to Costa Rica Family Adventures was born in 1988 when founder, Marvin Ugalde Arguedas acquired his first vehicle, equipped and licensed for tourist use.
Marvin's son, Jose Pablo Ugalde Aju, has accompanied his father on various tours beginning at age six. Since then, Jose has become one of Costa Rica's finest friends and travel guides. Together they undertook their own personal adventure in creating a first-class travel service, especially for families who come to explore Costa Rica's culture, rich history, and natural beauty.
Here is a sample of some of Costa Rica's most beautiful family destinations that we would love to share with you and your kids:
Cahuita
Rio Celeste
Monteverde
Manuel Antonio
Playa Tamarindo
Puerto Viejo de Limon
Arenal Volcano and surrounding
Costa Rica Family Adventures is always happy to help you plan your perfect getaway and to share with you the beauty that is Costa Rica.
---
Our Staff: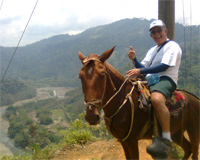 Known widely for his "Chicken Tours," Don Marvin has spent approximately 20 years working with Allied Tourism Enterprises, promoting their businesses. And his earliest ventures into tourism came with his work with representatives of the Methodist Church of the United States and with the Organization for Tropical Studies. Don Marvin is a certified tour guide (Costa Rican Tourism Institute, or ICT) and is an inspired lover of nature. Due to his natural empathy and joyful manner, Don Marvin has made customer service a way of life.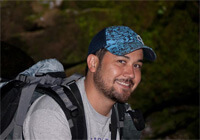 Jose Pablo, sometimes known as "Chicken Little," has eight years of experience in the tourism industry, but his passion for discovery developed at a very young age, when he joined his father on a variety of Costa Rican tours. In addition to being a certified tour guide (Costa Rican Tourism Institute, or ICT), Jose is a licensed naturalist guide, certified by the National Institute of Biodiversity (INBio). He has worked for extended periods in the areas around Arenal and the Osa Peninsula as a local guide. Jose, like his father, is a lifelong nature lover and an enthusiastic bird-watcher.
Jose especially loves working with families and enjoys the company of children. His kind and generous nature will appeal to tourists of all ages, and he has a remarkable gift for sharing the spirit of discovery on every journey with Costa Rica Adventures. Jose has acquired an advanced mastery of the English language and has a basic command of French.